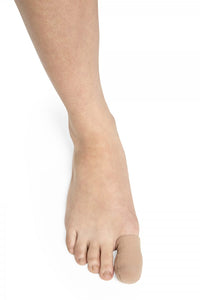 Big Toe Cushion A920 by Bloch
Use the Bloch Big Toe Cushion to help alleviate the pressure on big toes.
Features
Seamless fabric covered gel tips specifically designed for the big toe or larger toes
Inner gel coating helps alleviate the pressure that can cause bruised toenails
Great for broken or ingrown toenails
Reusable
One Size; Can be trimmed to desired size
Fabric
Notes
Hand wash with mild detergent.
Allow to air dry completely with the gel side out.
---
We Also Recommend